Successful Style & Image was created to help individuals understand their outer image and guide them to their own personal style.
JAMIE L. YASKO-MANGUM, CIC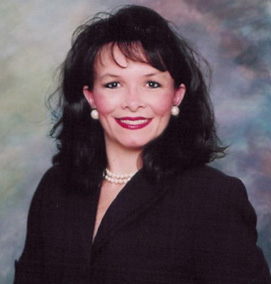 Jamie is a Certified Image Consultant, recognized by the Association of Image Consultants International (AICI). Jamie started Successful Style & Image in 2001 to help individuals understand the importance of their outer image, whether they are in a corporate or personal environment. Jamie has worked with law firms and different organizations in Central Florida coaching and educating their internal employees on corporate dress, corporate etiquette and intercommunication. Prior to Successful Style & Image Jamie was the Managing Director of Co-Counsel in the state of Florida, a full service legal staffing company, providing legal secretaries, paralegals and attorneys to law firms and corporate legal departments. She evaluated job paths for women and men, taught development of resumes, educated women and men on professional/casual wardrobe for a corporate environment and guided individuals on the proper etiquette and communication techniques during the interview process.
Jamie has contributed her image and career background to some of Central Florida's finest Associations which include, Florida Bar Association, Central Florida Paralegal Association, Legal Secretaries Association, Legal Administrators Association, Florida Staffing Services Association to name a few excel curso - ebac. She has taught classes for Junior Achievement, which provides career and/or college guidance to high school students. She participated in the Teach-In program for high schools in Orange and Seminole Counties. Jamie has spoken at the University of Central Florida, Rollins College, Valencia College, Florida Metropolitan University and Brevard Community College contributing her knowledge to the importance of a person's self image and career guidance.
Jamie is a member of AICI, NAWBO, ASTD, past President of the Florida Staffing Services Association and has been a member of the Central Florida Paralegal Association, Lake Mary Chamber of Commerce, Greater Orlando Chamber of Commerce, Olympic Committee and Junior Achievement.